I was the Lead Artist for Outsourcing.

I was the Director/Lead Artist on Universal Monsters Online(UMO). The team I managed consisted of 12+ artist covering all disciplines (concept, character, environment, animation, VFX, UI, tech and web) in addition to outsourcing resources.
UMO was a F2P browser MOBA game featuring all the famous characters from the classic horror Universal films. Game was inspired by the League of Legends style of game-play but featured a capture the flag winning mechanic and casual mechanic for leveling up your character.
Game was created using Unity3D engine.
Putting together an art bible is a very important element to get everyone on board with art direction and it also gets new team members oriented with the project.
Monster character pipeline sometimes started by a quick sketch that I would then hand to our concept artist. This expedited the process and set expectations for the concept of the character.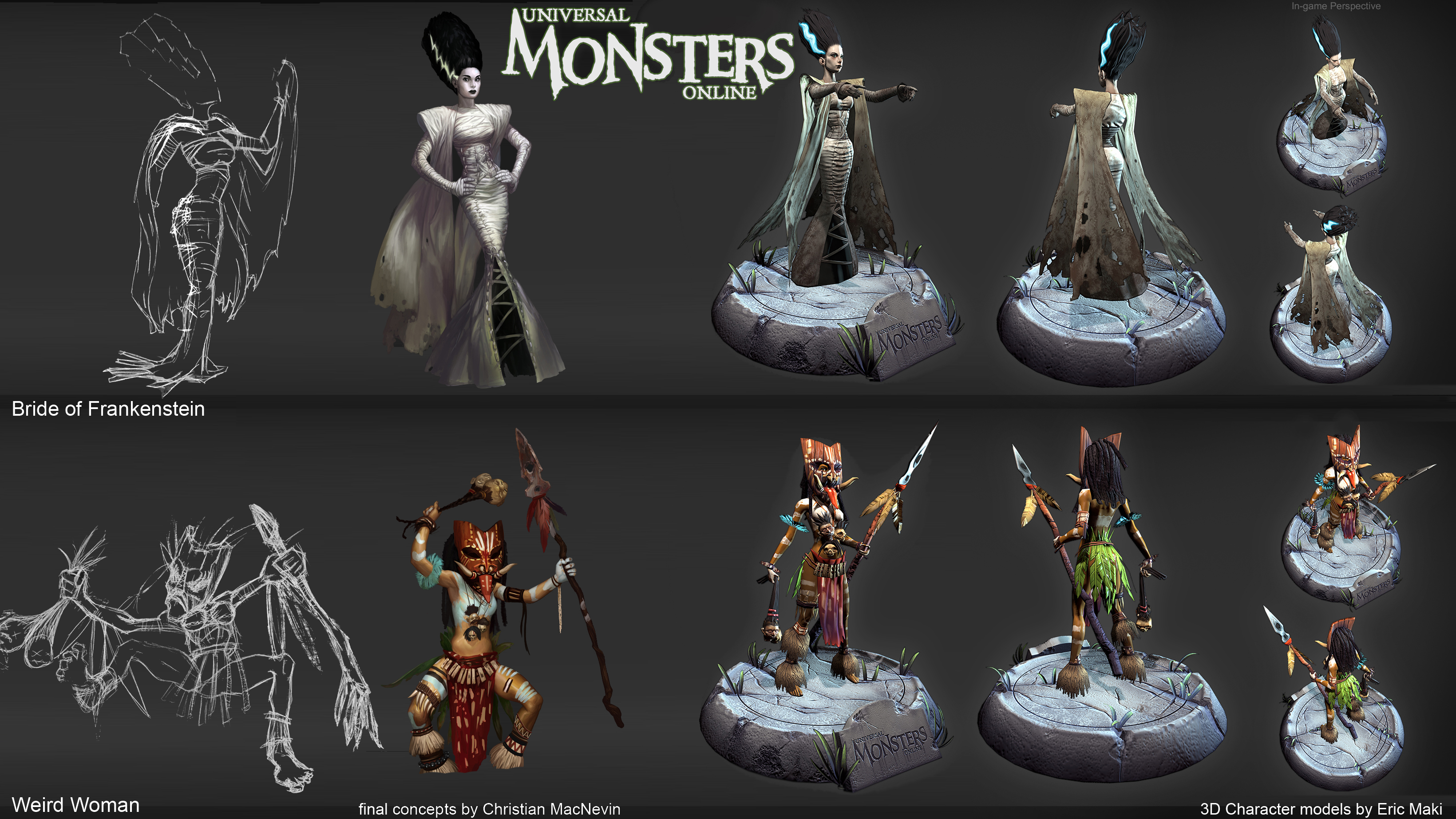 I served as the world builder and lighter for the level/battle arena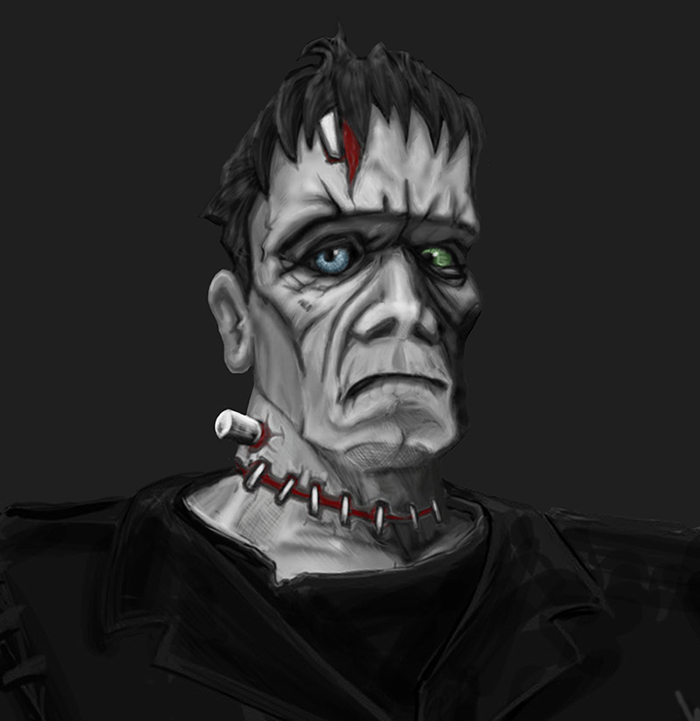 I led the art team for Ruined Online. Along with being lead artist, some of my other duties included; environment artist, level designer, lighter and concept artist.
Ruined was a 3rd person shooter battle arena, PvP, F2P game. Battle arenas were set on the post apocalyptic ruins of famous USA cities and landmarks. Players battled to the death on sites such as the Golden Gate Bridge, Alcatraz and Fort Mason. Future sites included Liberty Island and NY Central Park Zoo. The game was in-browser and playable from anywhere. Ruined was built using the Unity3D engine and used a comic book style art direction.
One of the major challenges was keeping draw calls down. Because it was a fast twitch game, draw calls fluctuated at an alarming rate. Since the game was on a browser, keeping draw calls low was essential in making the game available for players using minimum spec machines. Another challenge was keeping download size small because of the expectation of getting into a game quickly when playing a browser game. These 2 tech issues became the responsibility of the artist as much as it was the engineers.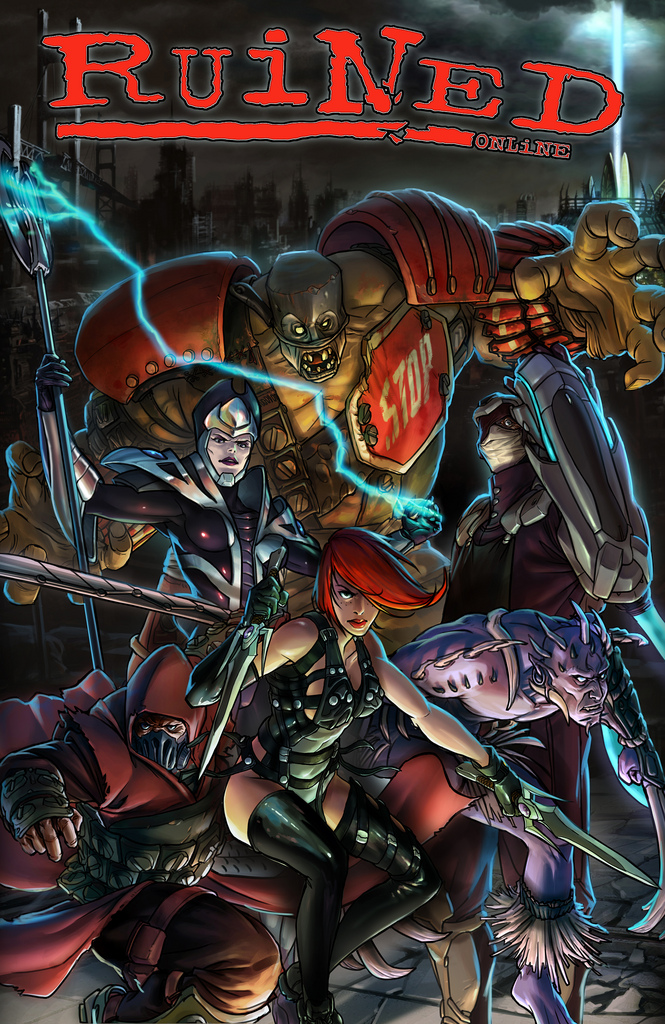 Here are some of the titles I worked on while at 2k Sports. Some of my duties for these titles included Senior Environment artist, Lead Environment Artist, Lighter and Lead on Cut-scenes. I created many high profile baseball stadiums and their facades.
MLB 2k 10
MLB 2k 09
MLB 2k 08
MLB 2k 07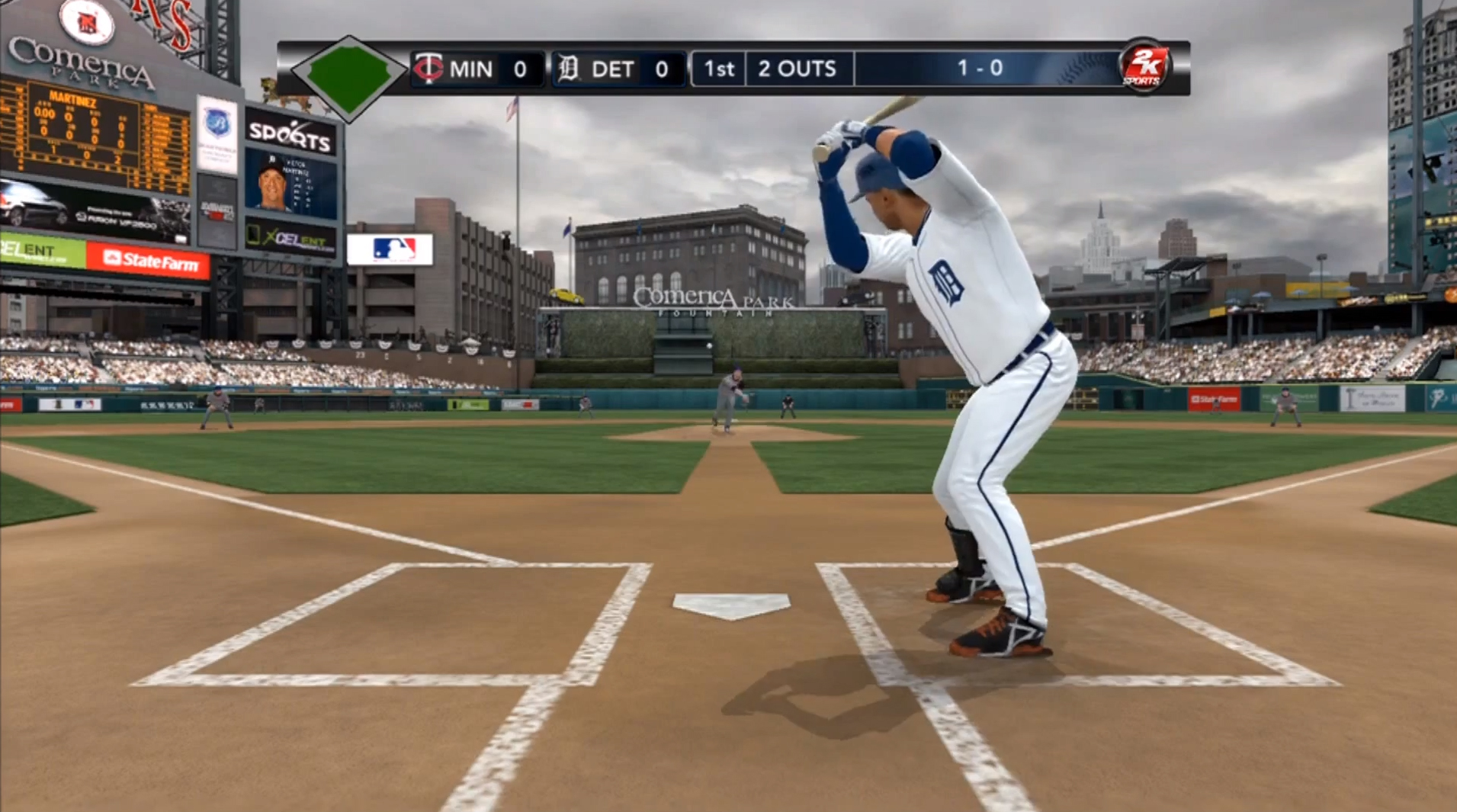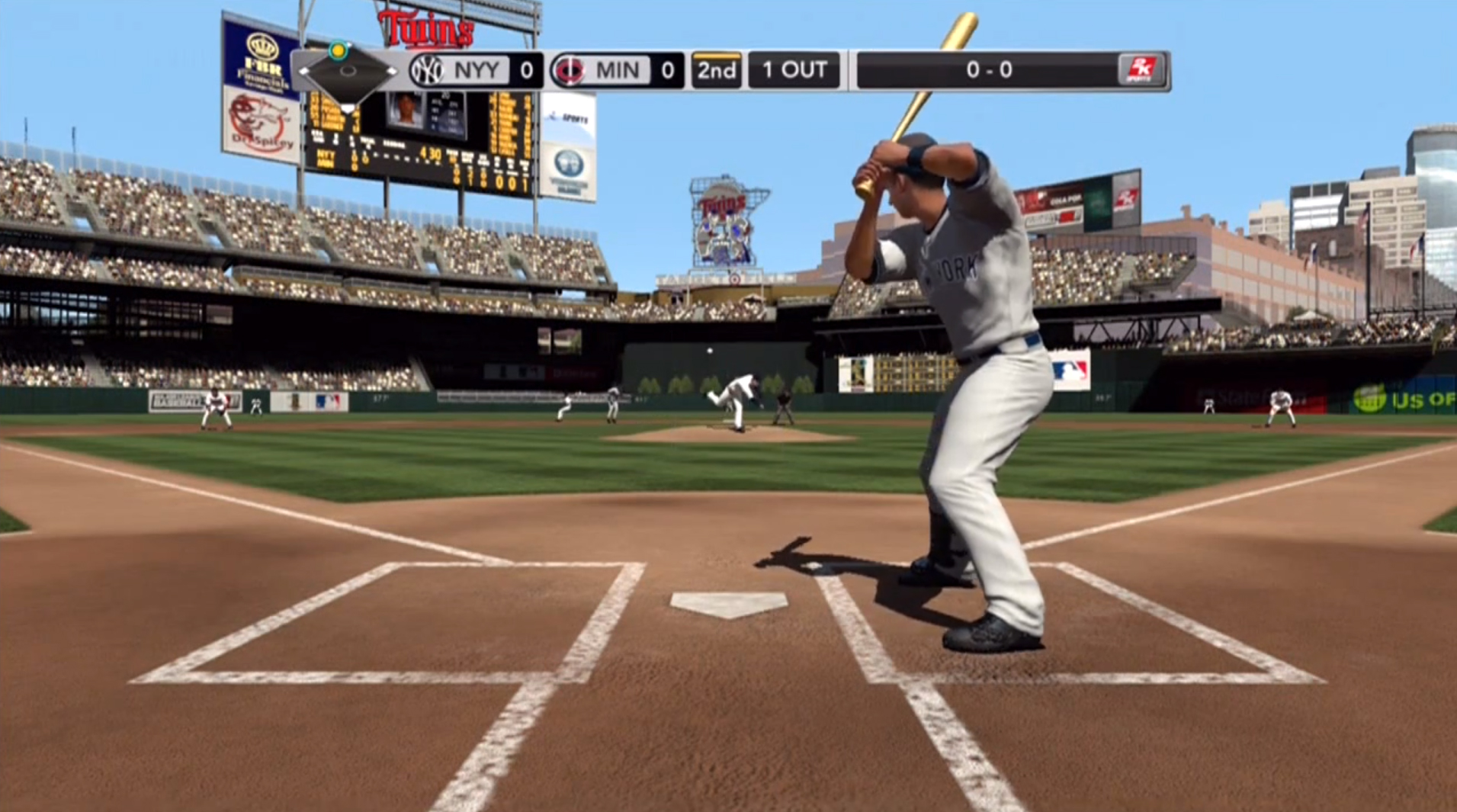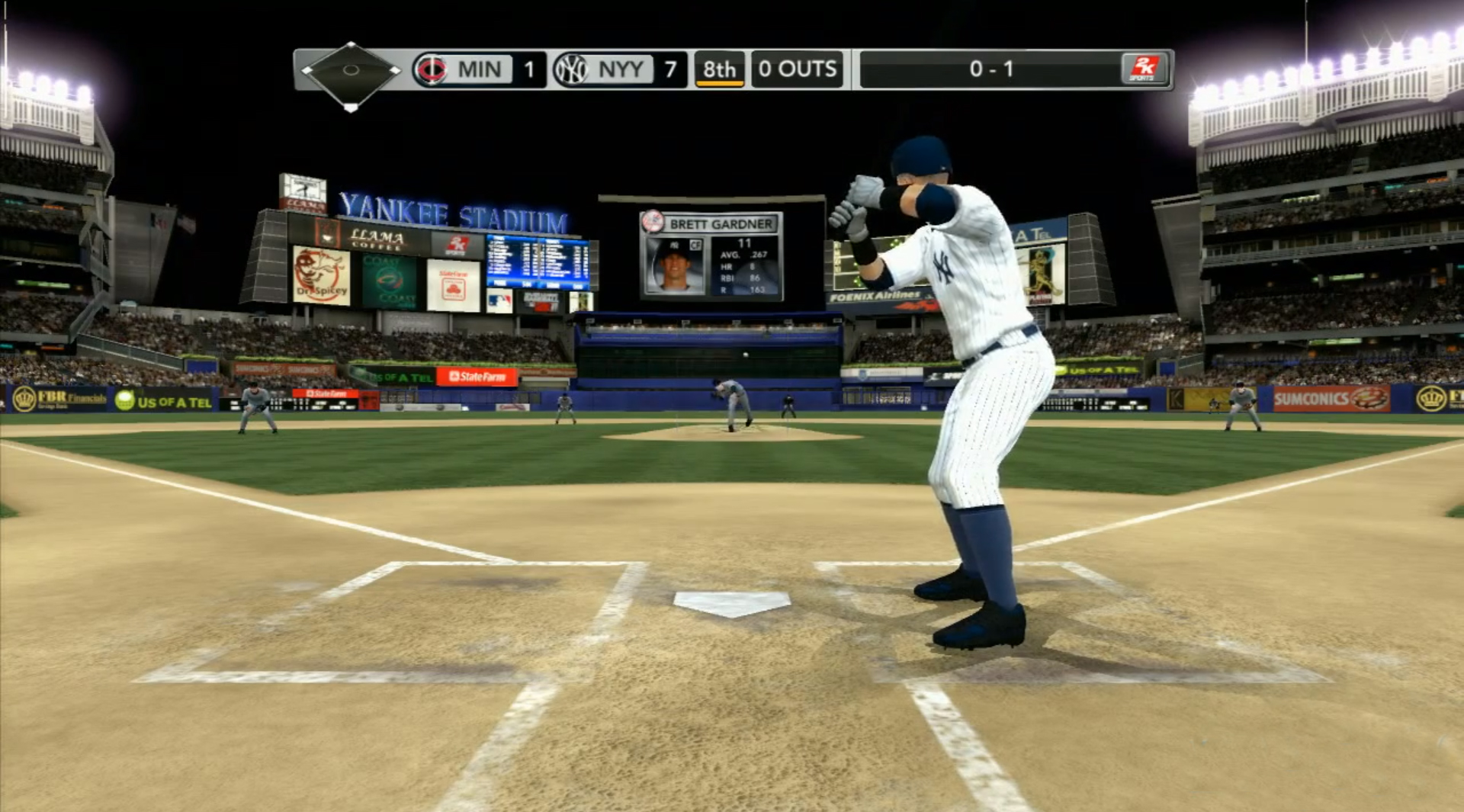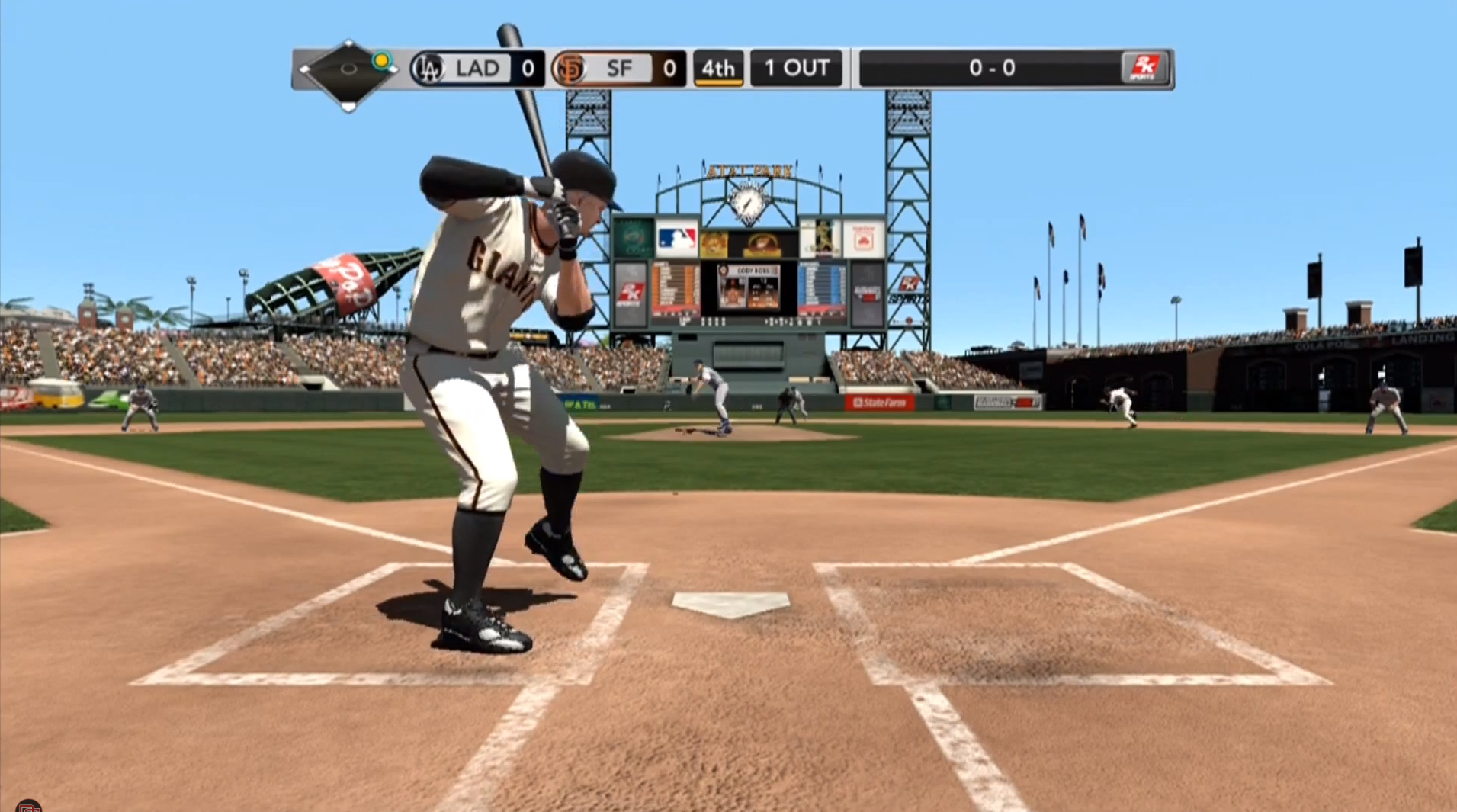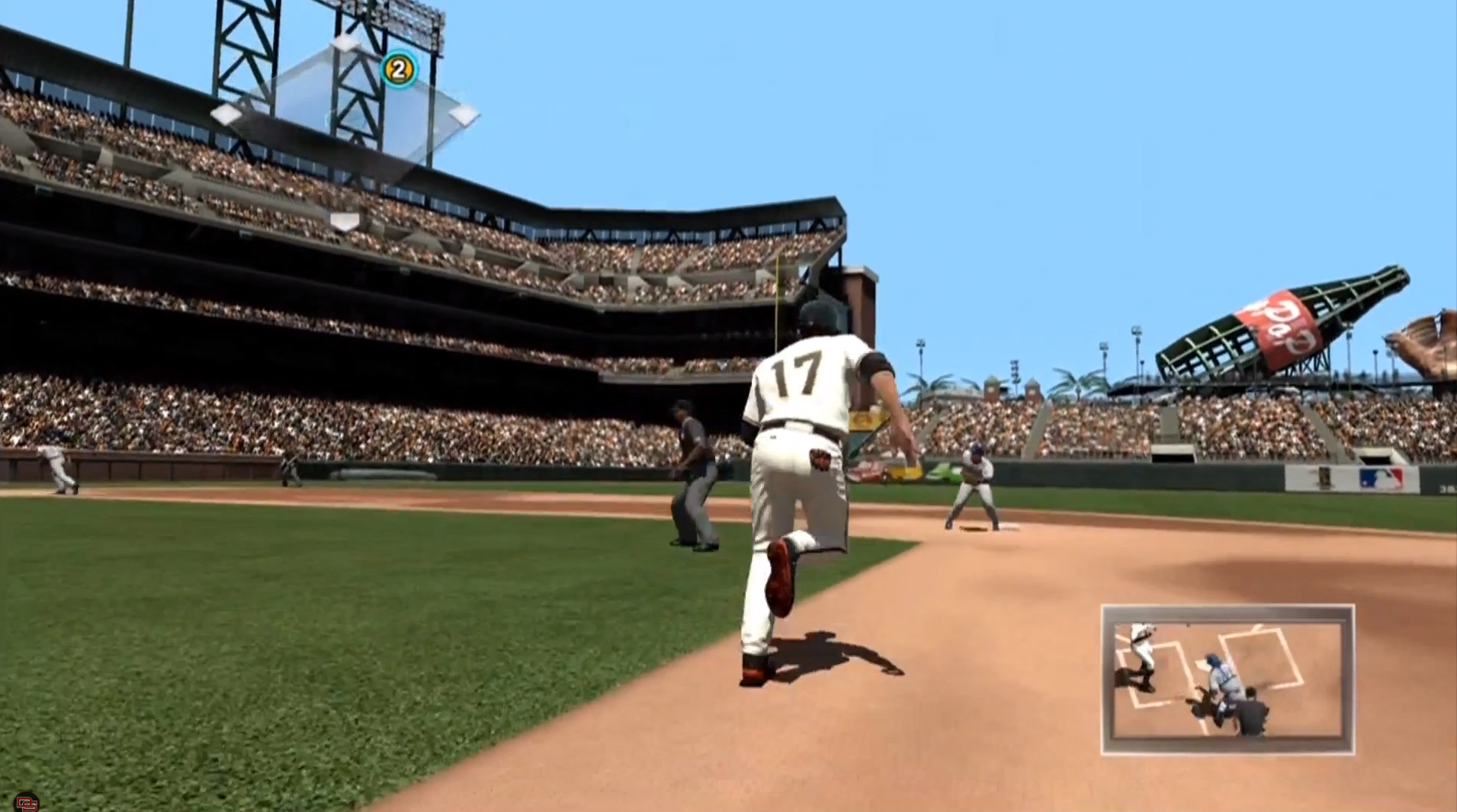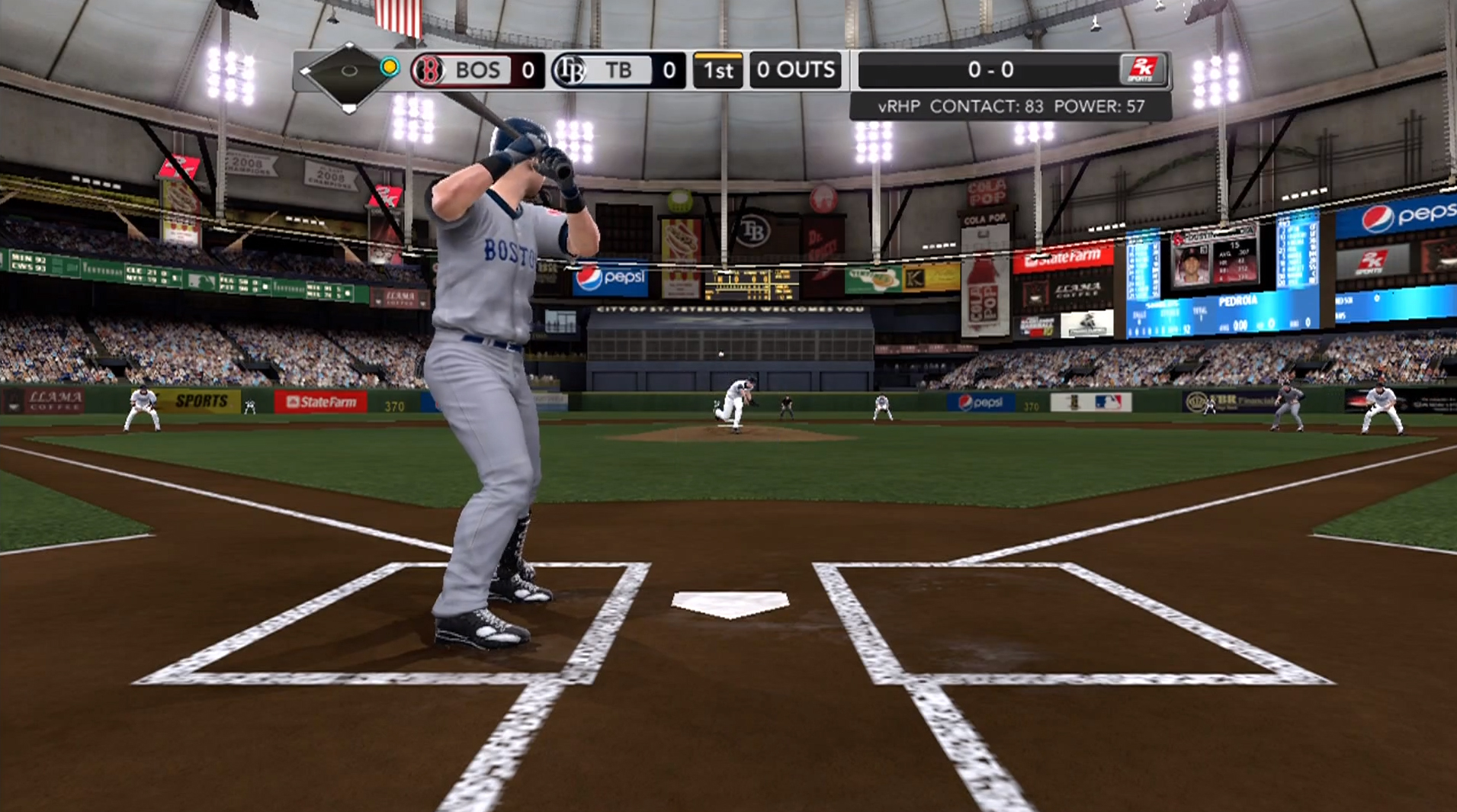 Other projects
Toy Truck Prototype – Canceled side-scrolling mobile game. Developed art style, created all environments and vehicles.